UNIQUE ENTITY ID: : RLJ2DUPRYGK7
CAGE CODE: 9FCB6
NAICS CODES (commonly supported): 423610 – 423690
334111 – 334413 – 334416 -334417 – 334418 – 334419 – 334515
335139 – 335311 – 335313 – 335314 -335999 – 423430 – 423620
Organizations trust us for electronic & electromechanical component supply (e.g. Flextronics, GE Critical Power, Agilent Technologies) due to reliable procurement, flexible sourcing solutions, exceptional quality, and consistent cost reduction using our global supply network.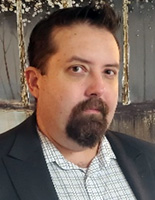 WHO WE ARE:
Shin Group founded in 2009, a global platform specializing in electronics and electromechanical components.
Offers cost reduction & fulfillment opportunities for corporations through market access & expert supply chain solutions.
Has sourcing affiliates in Asia (including China) & Europe, providing reliable component sourcing even during shortages & allocation.
Buys direct, from Mfg direct and official channels worldwide and provides full traceability.
Not tied to any one manufacturer, allowing for lowest cost negotiation & avoiding restrictions.
Evolved to be a flexible supply chain partner with full traceability of each part & partnerships to ensure product quality & authenticity.
Uses proprietary analytic tools & big data visibility to find competitive pricing across markets, industries & suppliers.
OFFER THE FOLLOWING SERVICES & SOLUTIONS:
BOM analysis for accuracy, completion, and risk assessment.
Traditional distribution with access to global inventories & pipelines at competitive costs.
Immediate/better component availability options, including variations & alternates.
Special program to "Jump the Queue" on highly allocated parts.
VMI (Buy & Hold) to ensure critical component availability.
Support & consultation for EMS Supply Agreement to reduce ramp-up risk and liability.
Assistance with disposing of stranded inventory.
WHAT WE DO:
WE SERVE MULTI-INDUSTRY VERTICALS, INCLUDING THOSE WITH THE MOST CHALLENGING DEMANDS AND RIGOROUS STANDARDS FOR QUALITY.
Serve multiple industries, including those with high demands & standards for quality.
Industries served: Automotive, Consumer Electronics, Industrial/Automation, Lighting, Medical, Telecom, Transportation, Security.
CLIENTS